Transfer of skills and knowledge – Sago Network meets WorldSkills
Thanks to WorldSkills for helping Sago Network improve the hand pumps destined for the water supply project in Papua New Guinea.
Geoff Ball, past WorldSkills Manufacturing Team Challenge Chief Expert, added his considerable knowledge and skill to improve components of hand powered water pumps being taken to PNG by Brendan Worsley of the Sago Network. 
Geoff was a judge in the Water Innovation Challenge in Singapore where the proposed pumps were given a 'field test'. As a result of this testing the modifications were proposed.
Brendan was getting a full run down on pump assembly and maintenance issues before taking the modified pumps to the project in PNG.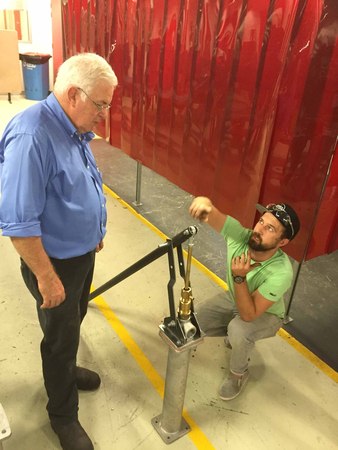 Geoff (left) and Brendan discuss the changes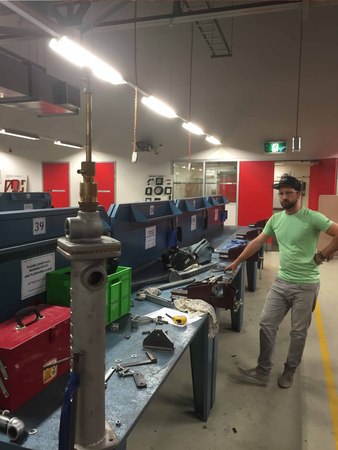 On the tools