Results
Data from all houses tested since 1999.
Shown below are the function rates of houses before and after Housing for Health work has been completed, and give a snapshot of the living conditions of Indigenous people in urban, rural and remote housing around Australia. Housing for Health started nationally in 1999.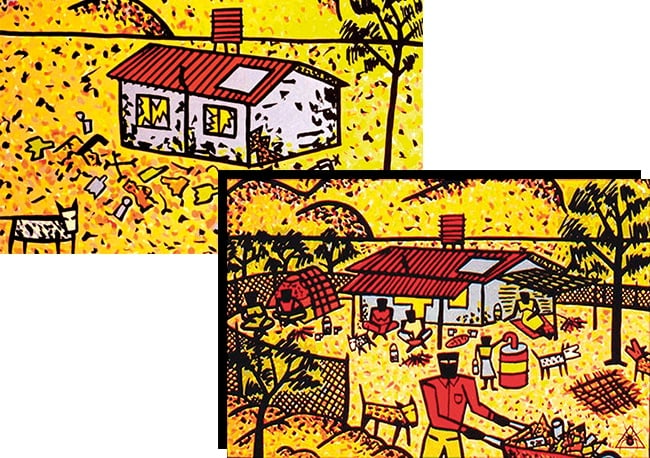 Housing for Health projects aren't about measuring failure — they're actually about improving houses.
This is by a simple, standard test. In the case of the shower: does it have hot and cold water, two taps that work, a shower rose to get water onto your head or onto your body, and a drain that takes the water away? Not well-designed, not beautiful, not elegant — just that they function. And the same tests for the electrical system and the toilets.
This approach has been examined independently by the NSW Department of Health which found a 40% reduction in hospital admissions in communities that had received a Housing for Health program.
Improved House Function
How much have HfH projects improved house function?