Sanitation Studio Nepal update
The work for the plumbers
Improving the rainwater system –
the current design is to be reviewed, redesigned and rebuilt within the studio week.
Including in particular:
Tank and lid
Gutter type and fixing
Spout type and fixing
Water Diverter for dry season roof dirt
Tank filler option where water is available
All taps and pipework
Hand wash splash pad and drainage
and the project for the architecture students
Improving the toilet design, siting and detail
Siting kit: Currently a local engineer checks the siting of each toilet and waste system for structural safety. This will continue to be done. Your kit of parts, with minimal if any written instructions, will be designed for our Nepali team to use when siting toilets with each family. The kit should be designed, manufactured, packaged and tested within the studio week. The kit should consider:
Toilet building location and size
The engineers criteria for siting
Proximity to other buildings and terrace edges
Entry and door swing
Hand wash location relative to toilet and drainage
Septic or biogas tank location, size and connections to toilet, house and drainage areas
Paths, access, privacy (walking buffalo, laden baskets being carried on the back of field workers)
Winds and rain
Land available (checking ownership, topography, drainage)
The teams have had several briefings, seen existing toilets and discussed design ideas.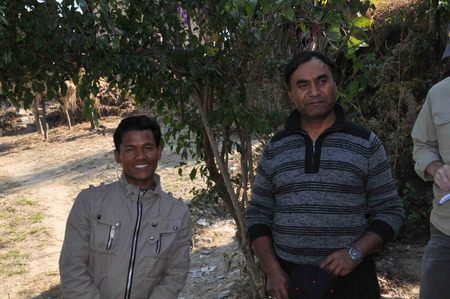 Laxman Lama from Bhattedande Village and Bishnu (CHDS) guide the team around previously constructed toilets.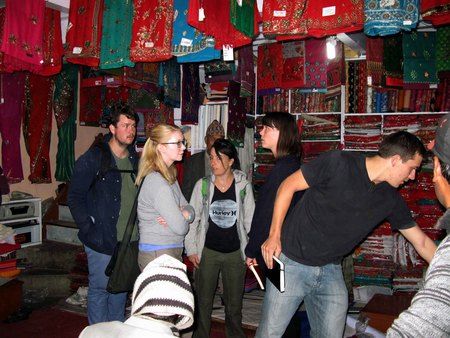 the archi group pick fabric in a local store to use as templates of all the toilet components in the Siting Kit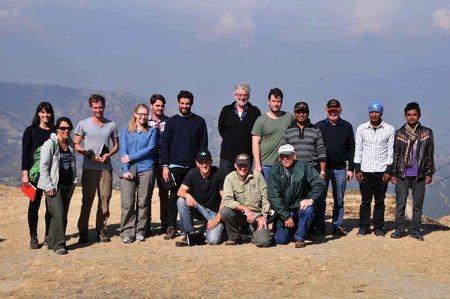 The full Studio team before commencing a walk through Bhattedande Village to see previous examples of toilet construction and siting.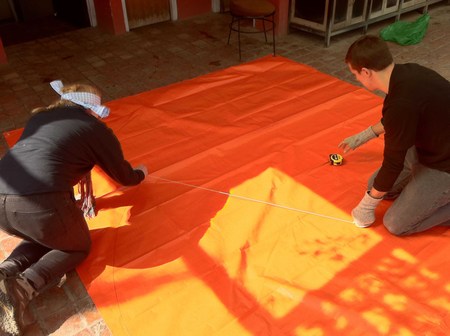 Cutting the template of the biogas system
  Two plumbers return from a shopping trip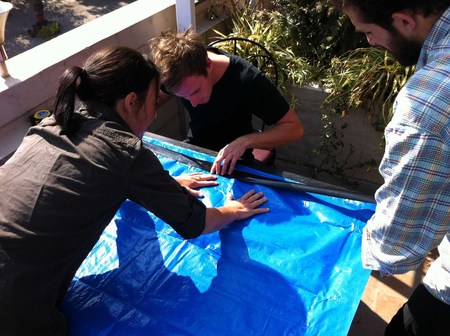 Working in the outdoor terrace studio: the toilet building template is completed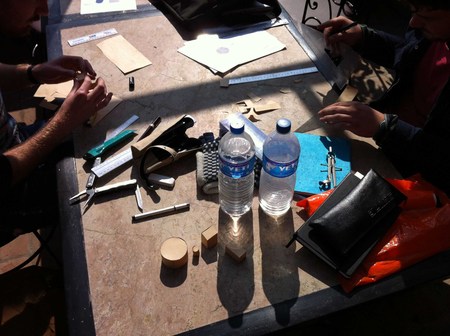 Working in the outdoor terrace studio: the models of all components are commenced.