RESEARCH: Identifying Environmental Determinants Relevant to Health and Wellbeing in NT Remote Australian Indigenous Communities
Recent research featured in the Australian Indigenous Health Bulletin further proves the importance of 'Housing for Health'; to identify and repair items around the home that will give the best health outcome, particularly for children under five years old.
The quality of the places where people live and the opportunities for making healthy choices shape people's health behaviour and their risk factors for health and disease. The World Health Organization (WHO) estimates about 22% of the global burden of disease, and 23% of all deaths are attributable to modifiable environmental factors. Built and social environmental factors are key contributors to health and wellbeing in Indigenous populations.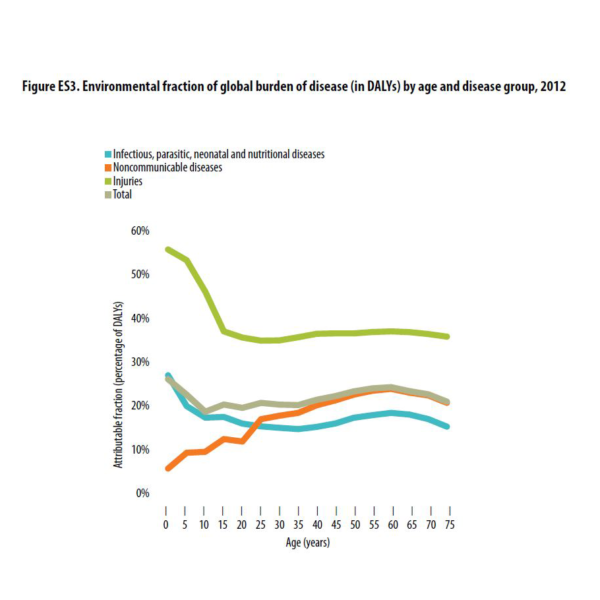 WHO figure showing the health of children under five and that of adults between 50 to 75 years is most affected by their environment.
Where Aboriginal Australians' health sits
This Research
Existing research has rarely examined the role of built and socio-political environmental factors relating to remote Indigenous health and wellbeing.
This research identified built and socio-political environmental indicators from publicly available grey literature locally-relevant to remote Indigenous communities in the Northern Territory (NT).  A scoping review of community-focused planning documents resulted in the identification of 1120 built environmental indicators contributing to health, including aspects such as housing, community infrastructure, solid waste disposal and water and power supply.
The built environmental indicators identified in this research may also contribute to a stronger evidence base to address local-level environmental health issues and strengthen the capacity of public and environmental health practice in the NT.