No small challenge
Healthabitat was proud to again be involved with the IAPMO Community Plumbing Challenge, July 2016 in Diepsloot, Johannesburg, South Africa. Coming off the success of Singapore 2014 and India 2015, it brought together four multi-skilled international teams from India, Australia, USA and South Africa, working with Sticky Situations, AutoDesk, the SOWETO Plumbing Academy, the DACN Arts collective, WOTIF and hosts – the WASSUP Cooperative.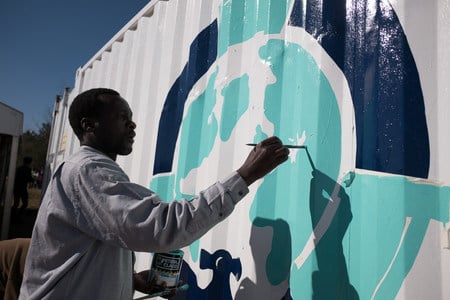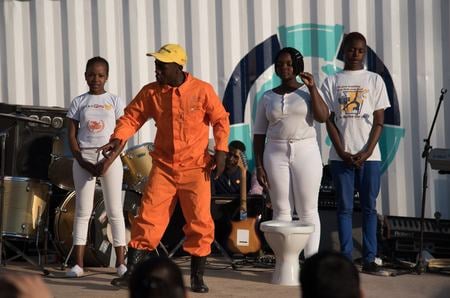 The teams were each given 2 derelict toilet cubicles, a site in Diepsloot, one week, and a very simple challenge: to improve the health of the 1000 people who, by the end of the week will be relying on these facilities to function.
No small challenge – with the potential for real change. Rates of common yet life threatening infectious diseases are incredibly high throughout Diepsloot. In order to reduce the environmental risks to their children, parents need to be able to wash their kids hands and face frequently; bath children regularly, wash themselves, clean their bedding and clothes, and prepare foods safely. They need to protect their family from waste water flowing from blocked toilets, and from the rivers of grey water flowing down the middle of most streets in Diepsloot today.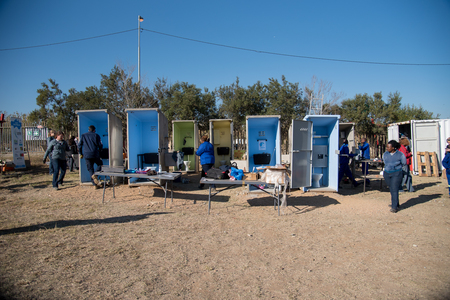 That is what this challenge is about, it is not about building toilets, its about improving health.
We are happy to say that the teams rose to the task. By the end of the week the winners of the challenge were clearly WASSUP and the people of Diepsloot, who were blessed with a raft of new, carefully assessed, designed and built solutions to the appalling environmental health conditions faced by the 350,000 people of Diepsloot.
Some health hardware highlights of the week include the new pivot door and locking mechanism, bucket hook, shelving, plug, and trough filter by Team USA; the floor waste, soap and laundry shelving and water access point by Team Australia, the external handwashing, water access and waste water disposal area by Team India, and the grey water reuse system being trialled by Team South Africa. Small changes with long lasting impacts.
The toilets were installed with meters and data loggers, which over the next 3 months will be recording water usage through the external taps and through the cisterns, in addition to movement sensors and door loggers in each of the toilets. This data will be used to map people to water usage in each of the toilets, and provide each team with clear data on how their initiatives have performed – with the results on display in September at the World Plumbing Conference in Capetown, South Africa.
This was a huge effort and an amazing success – and we wish to thank and congratulate everyone involved!