NEWS/DISCUSSION: 'Cold Boxes' affect health too
Recent radio segment discusses the negative affects of cold homes on people.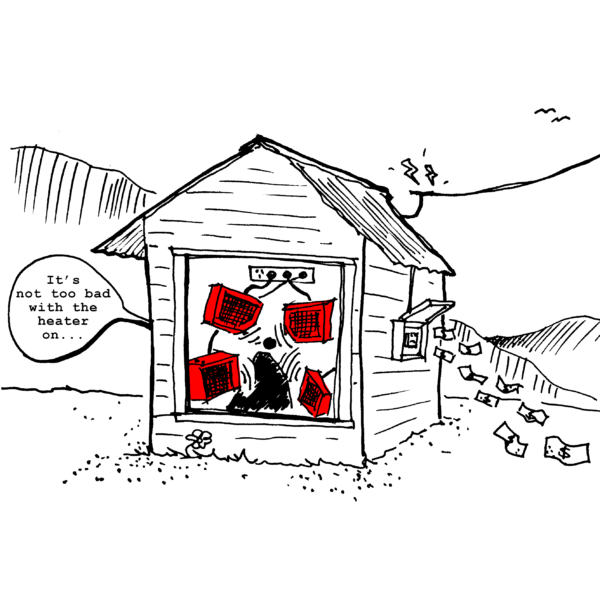 In Australia, heat, heat waves and climate change influencing soaring temperatures in the future fills the discussion in regards to housing performance. A growing body of research by The University of Adelaide, although already known anecdotally, shows the negative impacts cold temperatures can also have on people.
Early results of this study suggest approximately 25% of homes in Australia are 'too cold'; either unhealthily or uncomfortably cold. The recommendation and guideline set by The World Health Organisation (WHO) is that housing is classified as unhealthy if temperatures fall below 18 degrees Celsius. It is a further recommendation for temperatures to not drop below 20-21 degrees Celsius in rooms used by older people.
The Guide explains, It can be expensive to use 'active' heating and cooling systems, such as heaters and air conditioners to make poorly performing houses more comfortable. 'Active' means a heating and cooling system that requires additional energy to make the house warmer or cooler, including gas, fire and electricity. The connection between rising energy costs, poorly designed houses requiring active heating or cooling, the cost of active heating and cooling and poverty are becoming more apparent [Standard plug-in electrical heaters, typical in many communities, can use over 100kW of energy a day to heat an average size house. Wood heaters can consume up to 28 kilograms of wood a day ] . Even though Controlling the Temperature of the Living Environment is a lower health priority ( the 8th priority of the 9 Healthy Living Practices), the link between energy disconnection due to excessive bills for heating and cooling and the loss of all house energy to power the health giving services of a house, as for example, hot water for washing and kitchen appliances, cannot be underestimated.
Health Risks
Exposure to cold temperatures inflames the lungs increasing the likelihood of developing chest infections, asthma attacks, and pneumonia, particularly for children and elderly people.
Cold temperatures also result in overcrowding as all members of the household tend to sleep in one heated room, resulting in the rapid spread of infections. Read more in The Guide, here.
Winter mortality is greater in countries with milder climates than in those with more severe winter conditions, in part because countries with mild winters often have homes characterized by poor domestic thermal efficiency that are harder to heat than well insulated houses in more extreme climates.
Housing for Health Data
Over 51% of all houses surveyed (7713 houses) experience a minimum winter temperatures between 0-10C, with only 44% of all houses (7712 houses) having some form of active heating system (some examples of active heating systems include wood heaters, gas heaters, electric fan heaters, radiators and reverse cycle air conditioners).
A well designed house, with an effectively sealed and insulated envelope will reduce the need for active heating and an efficient heating system can also reduce running costs to residents. The recent AHURI report "Sustainable Indigenous housing in regional and remote Australia", through thermal modelling argues for the need of higher performance housing in the uncertain climate of the future.