NEWS/CONCERN: US Heat Dome – Is Navajo Nation at risk?
Learning about the effects of the current US Heat dome, Healthabitat is concerned for residents of the Navajo Nation – the largest land area home to a Native American tribe in Arizona.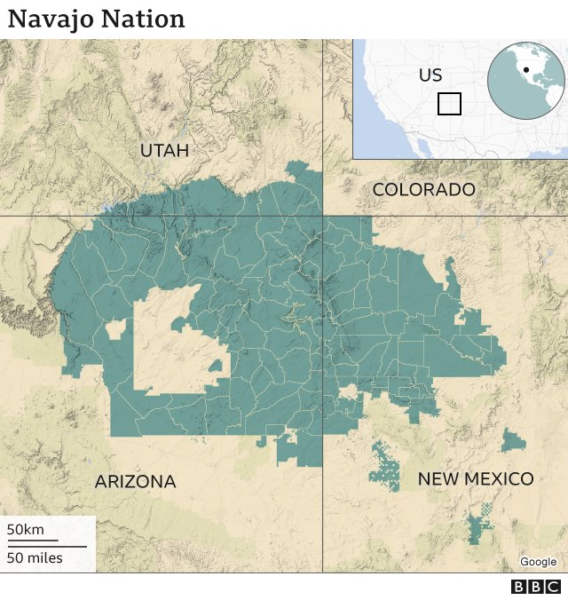 Navajo Nation's rural location across US border states
A heat dome is a sprawling area of high pressure, which brings hot and dry conditions for days on end. The bigger the heat dome grows, the hotter and long lasting the heatwave becomes. A relentless heatwave has set into the US over the past few months, with prolonged heat exposure forecasted to hit many areas, largely in the Pacific Northwest and Southwest. A snapshot of some of the latest extreme heat statistics:
Our Concern
Exposure to heat can lead to heat stroke and dehydration, as well as cardiovascular and respiratory disease. Low-income households often lack access to air-conditioning or cooling systems, with young children, pregnant women, older adults and people with medical conditions less able to regulate their body temperature, which increases exposure to extreme heat and therefore making them more vulnerable.
Housing for Health projects in the Navajo Nation, in 2018 and 2019, show there is clear correlations with data collected from housing in Aboriginal communities during Housing for Health Projects over the past 20 years throughout Australia.  We know from Australian survey data collected that housing fabric is often poor, as well as passive and active cooling systems in houses. Temperature inside the house can often be hotter than outside for many days over hot periods.
Housing for Health – Navajo Nation, USA
The data collected shows us that:
21% of houses had windows that were sun protected
0% of houses had verandahs
79% of houses had no active cooling system
Out of the 21% who did have active cooling, only 10.5% of these were functioning properly
42.1% of houses had ceiling fans – 75% of these houses only had 1 ceiling fan
63.5% of houses had roof insulation
73.7% of houses had wall insulation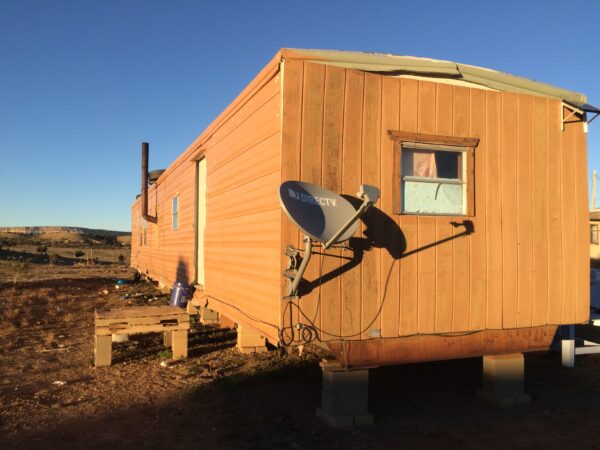 Image of typical house surveyed in the Navajo Nation Housing for Health Project 2018 & 2019
Housing for Health – NSW, Australia
The Guide shows us that:
36% of houses have no active cooling system
42% have fans and some other cooling system
22% of houses perhaps have nothing at all to help their tenants stay cool
Data taken from The Guide Survey Data, B8.4 active cooling of houses
Whilst the similarities between Australian and the work in the Navajo Nation are worrying, it is becoming clear that increased heat due to climate change will most affect the people with the least resources to be able to mitigate it. Quality, functioning health hardware which is maintained and considered building fabric are crucial tools to improve health.