Sustainable Housing Conference, Mexico City – October 2014
The 6th International Forum of Sustainable Housing: Context Matters, organised by Infonavit, revealed an extraordinary mix of people, skills and experience about housing, both in the Americas and internationally.
Speakers included a mayor, city planner, several architects with broadly ranging practices, housing finance specialists and several Infonavit senior managers describing the interconnection of people, housing, sustainability and finance. 
The audience, of between 1200 and 1600 over 3 days, came to the centre of Mexico City and was made up of Infonavit staff, several tiers of government, developers, finance people, architects, landscape architects, builders, students and community representatives.
It is a rare forum where an organisation, such as Infonavit (set up under the constitution of Mexico and not a direct arm of government) puts together such a varied and high quality program. This is a housing organisation with a social agenda, financial muscle, a large and professionally mixed staff and a young and dynamic leadership.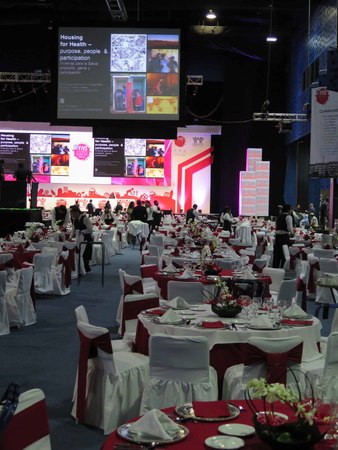 The hall before the audience is admitted – note the content of the screen top of frame!!!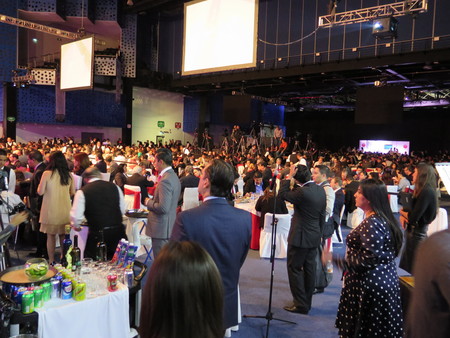 The audience assembles.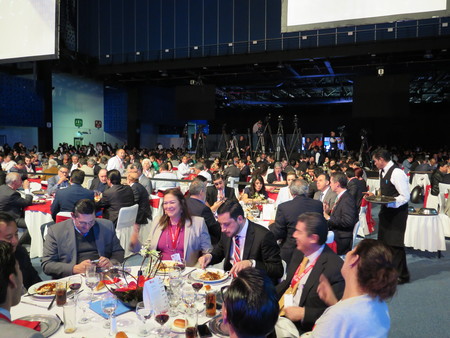 Lunch before the conference begins.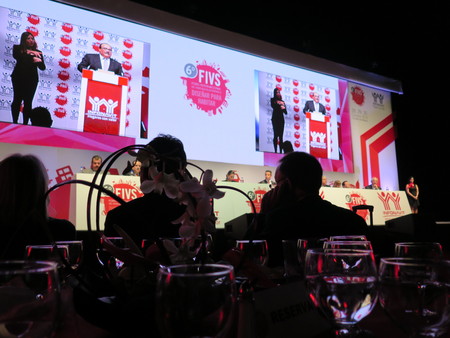 The Minister for Housing opens the conference