Sanitation Studio Nepal works on
.
.
With works being pre-tested on site in the village, more parts being bought in the nearby town, the local carpenter being asked to make timber models of all the toilet components and full size templates of all the components being built … it was a busy day.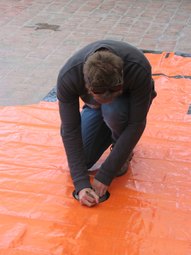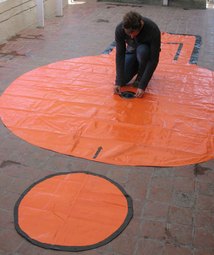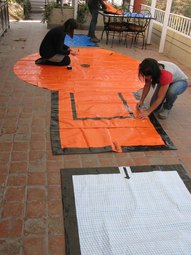 Working on the bio-gas template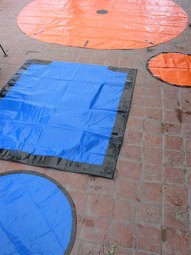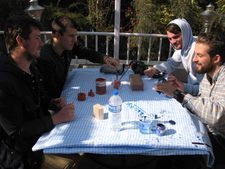 Not a new version of twister or a new dance step, the various toilet component templates emerge. The model is painted !!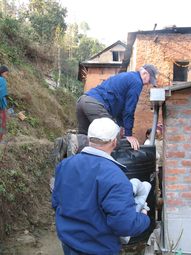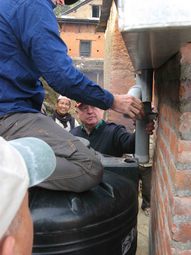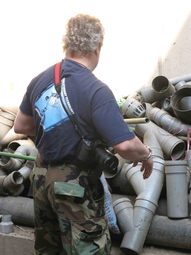 A test run of the new rainwater system in the village …….required a quick visit to the parts shop by the plumbing team.