Nepal Sanitation Studio follow up
In January this year a team of architecture students worked in Nepal… there design work is still being used!!
.
.
.
.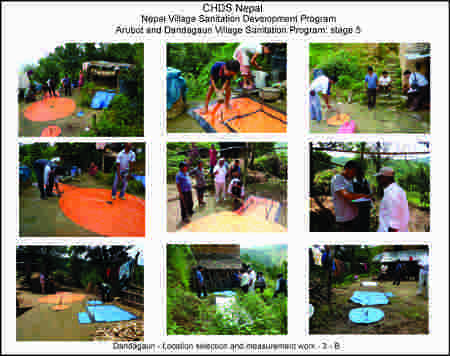 The kit of parts designed to help the local CHDS team do their work more efficiently and accurately has been used repeatedly since January 2013. 
The CHDS team think it is useful, their time on siting each toilet and all the associated parts has been reduced, site costs are reduced, families have a greater involvement in the siting of the systems and overall toilet costs have been reduced.
This project demonstrates how the skills and enthusiasm of students, matched to the real needs and knowledge of local organisations, can achieve a great result.