Mud glorious mud, well not really
Keeping school toilets clean when they adjoin a dusty and occasionally muddy playground is not easy. Does it really matter if the floor 'looks' dirty? The answer – maybe no – as the mud itself may be clean and harmless. But if school toilets are ever going to block, or be cleaned infrequently the mud may disguise more harmful substances that will pose a real health risk.
So how to keep the toilet floor, shown below, clean?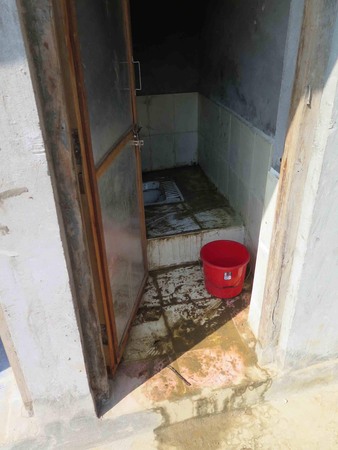 This tricky problem was given to design and architecture students during the Nepal Workshop 2015. They devised a test track of local materials to see what combination of materials and distance best shed the mud.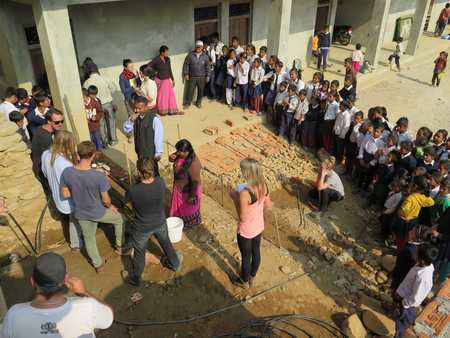 The scene was set for this design experiment with a group of keen students and teachers … they had all raised the problem of mud entering the toilets during the morning's briefing session so all were keen to find a solution.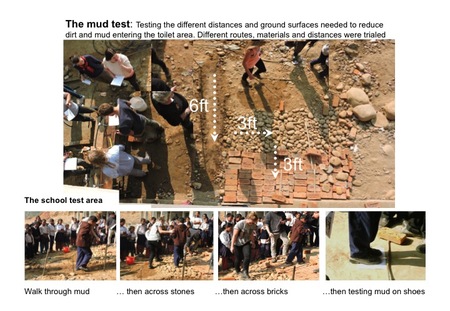 Enthusiastic students were given a variety of courses to get from mud to the concrete finish line where their feet were 'blotted' onto paper to assess the remaining mud. Big kids, small kids, girls boys and teachers in all types of shoes participated.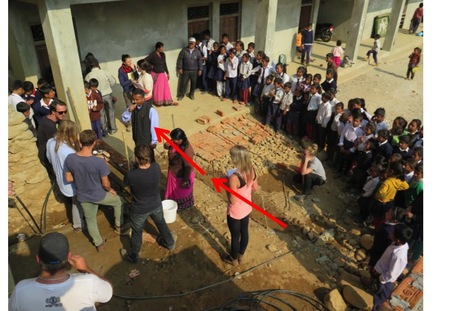 Above: Direct from mud to concrete … a lot of mud is transferred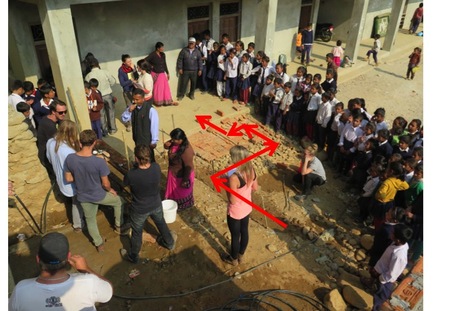 Above: A longer walk of stone then brick then concrete is tested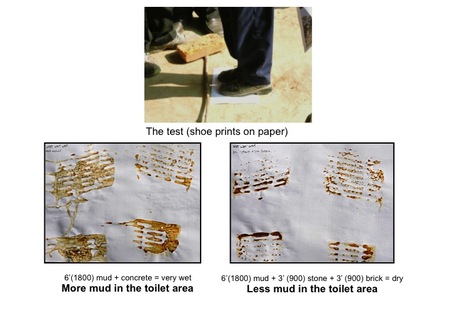 And some of the results are shown above. The ideal local paving materials and distances will be incorporated into the final designs for the new and upgraded toilets.