"Homes not fit for a dog"
When the article is written by the Federal Opposition Spokesman for Indigenous Affairs, there can be obvious reasons for caution in accepting the facts.
Of course the Opposition will find fault with any government program. The the article will point to selective examples of poor housing that are biased to make the point that things can be improved… by a different government. 
On the other hand, we are being told regularly of the great progress being made nationally in remote Indigenous housing by the current Federal Minister. Earlier this year at a conference in Canada the Minister pronounced:
"But I am optimistic that we have turned the corner in Australia.
We are building homes to last."
Where does the truth rest?
HH is cautious of both sides of the political debate, based on their performance over the last 27 years we have been working on housing and health, but we do have just a few niggling doubts that may prove that the story is closer to the facts than most may imagine:
Houses in the community noted in the article were inspected by HH and similar poor results were found in all the houses tested,  
the picture of timber delaminating is very similar to work found in the top end of the NT in the early days of the SIHIP program (see below), 
attempts to get any clarification about the status of the National Indigenous Housing Guide and its use in quality control have met with a solid silence from the current government and department in charge of the Guide.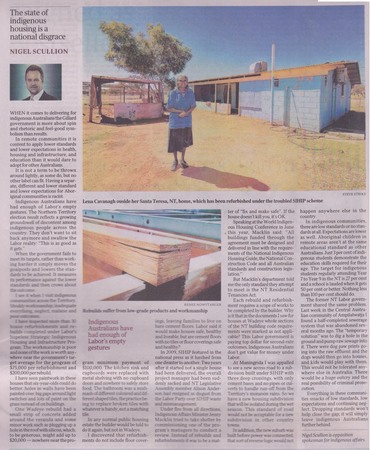 Get the pdf file and read the above article here






Below are some pictures from worked inspected by HH in 2010 in northern Australia being completed under the SIHIP program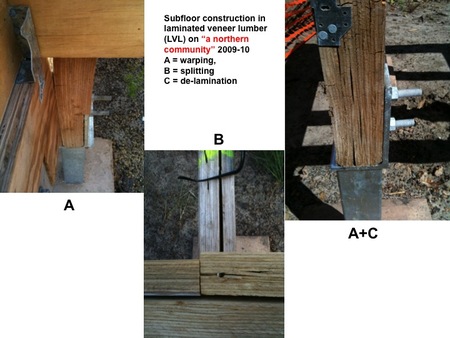 See more of the HH inspection of a SIHIP project in northern Australia here