The Community Plumbing Challenge 2015 India starts work
The Community Plumbing Challenge 2015 based in a school in Nashik India has started. 
The aim of the Challenge is to improve the health giving water and sanitation facilities in a regional Indian school. 
The CPC mix includes the local school, 3 international Teams (Team Basque, Team USA and Team Australia) as well as a team from the host country, Team India. 
The CPC is supported by IAPMO, the WorldSkills Foundation, World Plumbing Council, Indian Plumbing Association and many, many more.
Across the road from the school site is the Digital Hub, supported by Autodesk. The Hub includes a team of designers and computer software experts who aim to capture the design and construction work in digital form so it can be used on other school sites across India to train designers and construction teams.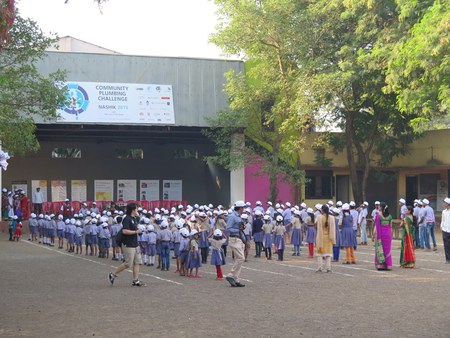 School kids assemble for the start of the CPC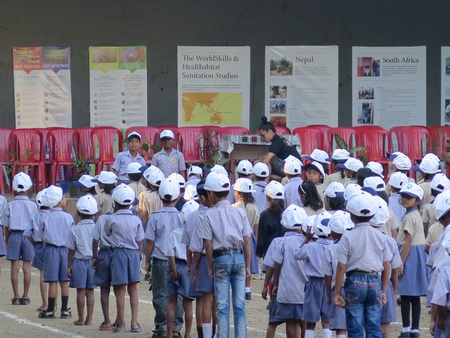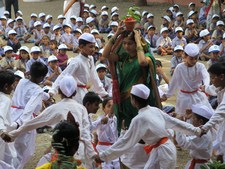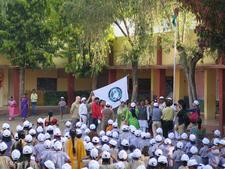 Performance of welcome by the school kids and flag raising ceremony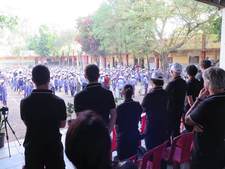 Guests and the four CPC Teams are introduced to the school and explain the work ahead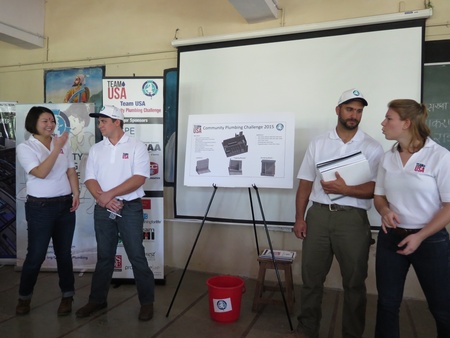 Tea USA makes the first design presentation. Each Team had 10 minutes to present the design work for improving the school's sanitation facilities submitted before the CPC started on site.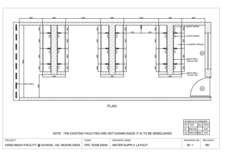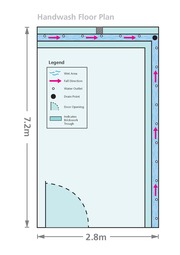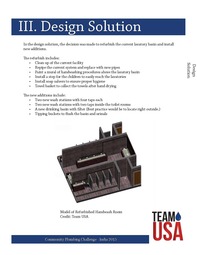 Extracts from the designs of the 4 Teams. Clockwise from top left are Team Basque, Team India, Team USA and Team Australia
The school leadership (Principals and Committee) attended the design presentations and were asked to discuss the key aspects of each design that would best assist the school. An amended design (combining elements of all 4 schemes) was produced as the finished design to be constructed during the Community Plumbing Challenge. STAY IN TOUCH WITH NEWS ON THIS SITE TO WATCH THE WORKS PROCEED.