Students in Bangladesh making change
Working in an area of northern Bangladesh student groups tackled a variety of simple but important local problems.  Many examples of work done were sent to HH and just a few of the projects are reproduced here.
The Bangladeshi architect and teacher F.S Emu, who recently visited Australia for the Bangladeshi Architects "Bringing Architects Together" Symposium, gives some background about the project:
We went to Dinajpur two weeks back along with a team of students of Kabir bhai….
the assignment for the students was to find out any problem (health related) from any family of a remote village of Dinajpur
and then to solve that very problem ……….within a very short time (one and a half day) ,short budget where labour came from that
village….I am attaching the presentations they made on their projects…….
Spending time in a rural village and learning something about people's daily lives and needs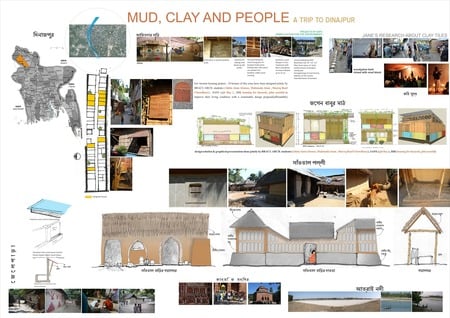 .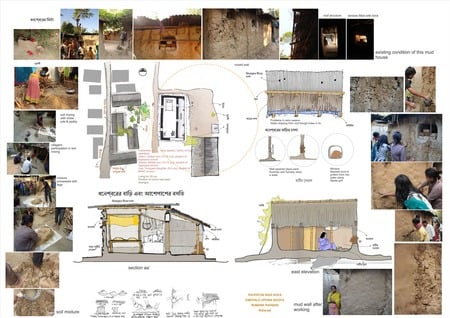 .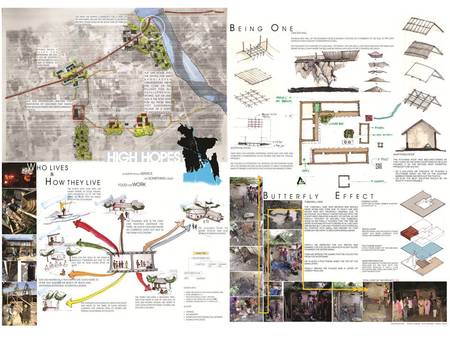 Making change: improving ventilation and security by designing and building a new door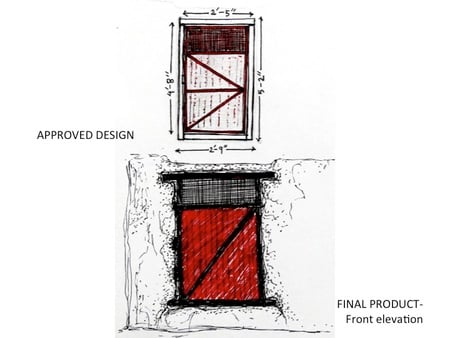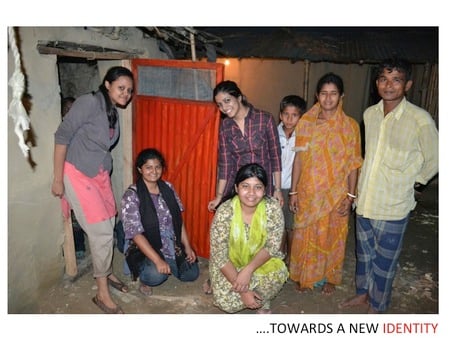 Making change: improving the surrounds of a well pump point to reduce the chances of water contamination