School closes to find the root cause of big problem
When a school in a northern Sydney suburb experiences a plumbing problem, the school is closed. Read the local paper's account below.
TREE roots were the culprit of a plumbing emergency that closed Barrenjoey High School yesterday. The Avalon high school of 641 students was closed all day while plumbers worked on the issue. A recorded message on the school's phone line said: "Unfortunately the school needs to be closed all day, Wednesday, May 28. This is due to major plumbing issues causing health and safety concerns due to the necessary closure of all toilet facilities." Principal Ian Bowsher yesterday told the Daily it was an "unusual event".
Mr Bowsher said that the school was expected to return to normal today, with students asked to arrive as usual. "It looks definite that school will return to normal," Mr Bowsher said at the time of press yesterday. Pittwater Council said there had been no reports of complaints from residents
near Barrenjoey High School.
When 400 students in Nepal had no working toilets for a few years and little could be done there was no newspaper article and no local outrage. Parents were not happy sending teenage daughters to a school day where toileting, by necessity, had to occur in the nearby vegetation/forest with no adequate privacy, cleanliness or hand washing. 
Boys fared only slightly better and even the teachers struggled with the same issues. 
With some basic resources and the work of the local Sanitation Program team the school soon had 5 working toilets, wash basins, waste water treatment and a toothbrushing program.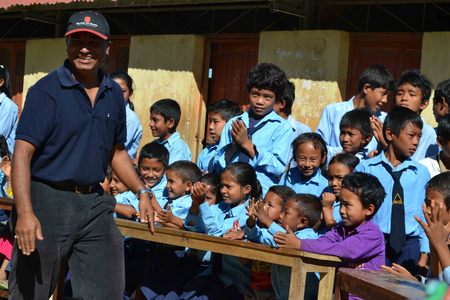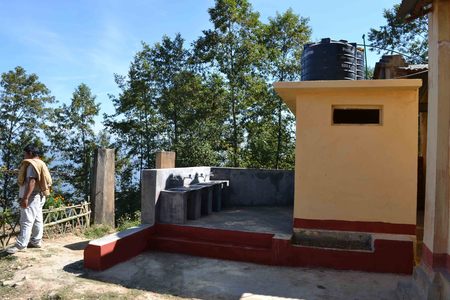 Occasionally, even the wealthiest of the world's citizen need to be reminded how essential the most basic services, like a water supply, working toilet and drain are to our collective health and well being.