RESOURCE: Handwashing Stations Database
Global Handwashing Station Database
The Global Handwashing Partnership collaborated with UNICEF in 2022 to create a great database.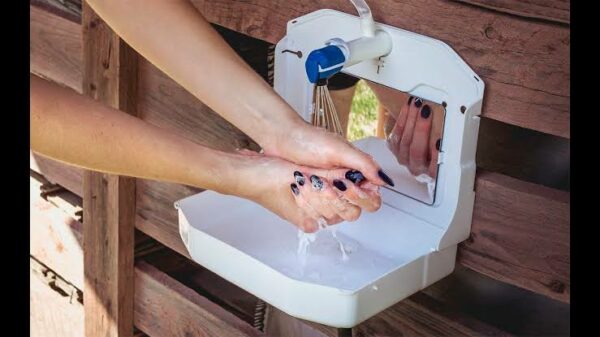 Example Image from Database – 'Pocket Sink/Portable sink and tap for all purposes… Kenya"
People with access to a designated handwashing device are 2x as likely to wash their hands with soap.
The Database
This database serves as a repository of fit-for-purpose handwashing station designs and aims to be a source of information and inspiration for the promotion and scale up of handwashing globally.
Users can use the filters to explore handwashing station products and designs that are context-specific for their needs.
View the database here.