Pre-fab Shower, Laundry & Toilet Block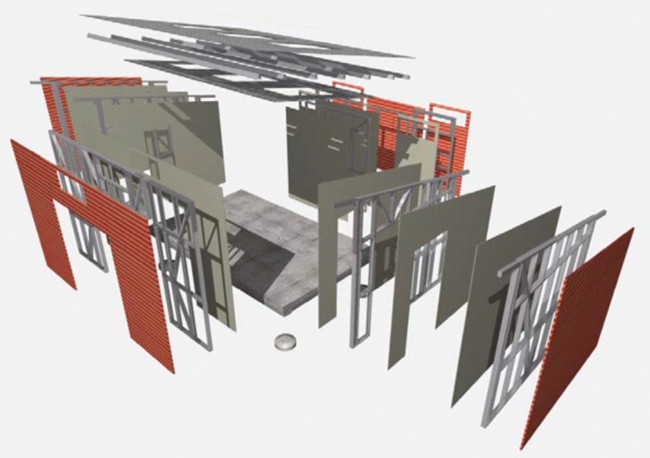 Solution:
This project developed and tested a shower, laundry and toilet area including HWS, rainwater storage and filter for drinking water supply and monitoring equipment for power and water.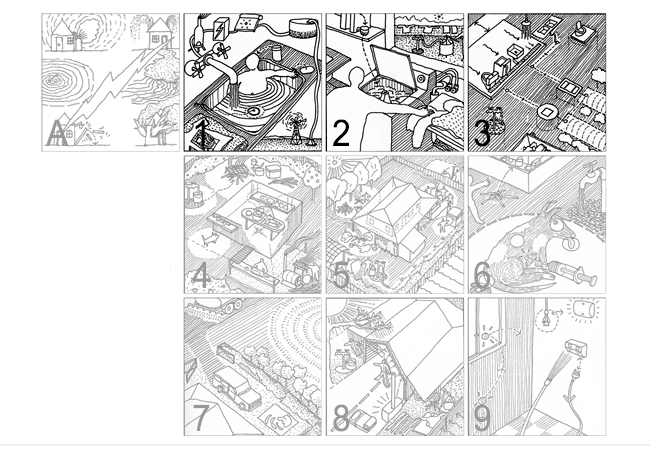 HLPs Targeted:
This R&D project focuses on Healthy Living Practice 1 – Washing People, Healthy Living Practice 2 – Washing clothes and bedding &Healthy Living Practice 3 – Removing waste water safely
Being able to use functioning washing facilities reduces the spread of diseases, including diarrhoeal disease, respiratory disease, hepatitis and infections.
Learn More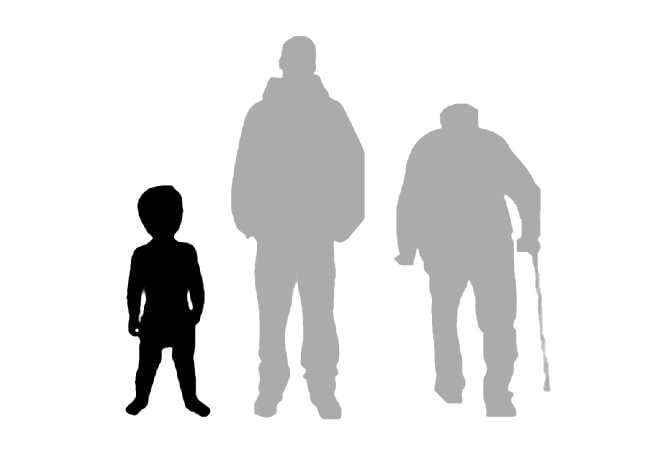 This project effects the living environment for all ages although significantly for children 0-5 years old whose chance at future good health is significantly increased with improved house function.
Project Details
Better Shower, Laundry and toilets
Introduction

The Problem

The Solution

Trial projects

Where to next?

From Housing for Health - the Guide
Introduction
Four of the 9 Healthy Living Practices (HLPs) directly involve the wet areas (bathroom / shower/ and laundry). These are washing people, washing clothes, removing wastewater safely, and reducing hazards that cause trauma. The wet areas also contain the highest concentration of health hardware (fixtures and fittings) necessary in maintaining these HLPs. Data collected from more than 9,300+ houses under the Housing for Health Survey/ Fix Program illustrate the consistent high level of failure in this hardware. The cause for a significant percentage of these failures is due to poor design / specification or fabrication / installation. This project aims to research, design and prototype a prefabricated modular wet area to address these common failures.
Designing for Better Health
This project developed and tested a shower, laundry and toilet area including HWS, rainwater storage and filter for drinking water supply and
monitoring equipment for power and water.
Conceived as a prefabricated transportable unit for attachment to existing houses, thereby reducing costs, increasing quality and allowing reuse of existing bathroom, shower and toilet areas for bedrooms, study areas or storage.
The Problem
Examples of failure of health hardware in wet areas.
The Solution
The design of the bathroom unit acknowledges
Existing data on the poor performance of these facilities nationally
Detailed NIHG data
The high cost and trade rich nature of the facilities
Difficulties in transportation and final attachment of the unit to an existing house
Connection issues with existing houses
Connection to existing power water and waste services
Corrosion of bathroom floor and wall structure so commonly seen with steel and timber floor construction
Desert and tropical variations in environmental conditions (salt, water quality, pests, temperature)
Ease of access for ongoing maintenance
Key factors considered in the development of the design include the following:
Documentation
Robust material selection and construction detailing
Durable internal waterproofing system
Fixtures and fittings that are appropriate to use and water conditions
Fabrication
Employ construction systems readily available to the industry to promote widespread production across Australia
Prefabricate in 'factory' conditions where quality control and supervision of production can be ensured
Achieve economies of scale possible under 'factory' type conditions
Installing prefabricated units to houses to minimise disruption to occupants
Transport
Capable of being transported to locations across Australia and basic access conditions
Dimensions of units to allow ease of transport and multiple units per load
Ability to manoeuvre/place units into place where access is not possible (craning may not be not an option or expensive in remote locations)
Installation
Unit form and detail to accommodate connection to a wide and varying range of existing houses
Standard connection detailing for all types of house configurations
Opportunities to retrofit redundant wet areas for alternative uses
Trial projects
A desert unit was designed, built and tested in Alice Springs. The tropical unit was built in Darwin.Testing included
Water and power monitoring
Hot water monitoring
Discussions with the householders
Discussions with maintenance staff
Making several changes during construction to improve quality without increasing costs
Detailed financial modeling using the builder and quantity surveyor both with extensive experience in remote area work
An existing house with a poor non-functioning wet area, with a large houses population was selected. The new wet area unit could be located immediately outside the existing bathroom.
The existing bathroom was to be gutted and walls removed to enlarge the sitting area in the house. A new door way was to be installed through to new wet area unit.
Delivery to site was by low-loader transport. The site of the existing house provided adequate space for possible delivery of the unit to it final location. To demonstrate alternative options for
placing (i.e. where space, obstacles or terrain does not allow truck access) the contractor was instructed to deliver on trolleys previously tested in their yard.
Services were connected and completed with the occupants able to use the unit within 24 hours of arriving on site.
Conclusions that can be made from the wet area unit developed under this program:
Building is a compact plan form suited to function and transport and placement
Building envelope allows for easy connection to a large range of different house types and demonstrated in Larapinta proto-type installation
Pre-cast pre-stressed concrete slab will provide durable sub-floor construction
Construction system /detailing to provide robust, durable and sustainable building envelope can be sourced from current industry technologies and supplies and constructed by 'capable' builders
Fixtures and fittings are chosen on past performance and/or recognized characteristics to provide long-term service. Performance monitoring in place to confirm selection
Fixtures and fittings are all readily available from existing building suppliers
Quality control over construction in 'yard' is significantly improved
Cost of production in 'yard' and delivery to site and connection demonstrated to be competitive across a range of communities and varying supply numbers
Unit transport and connection detail demonstrated as being cost effective
Economies of scale demonstrated to be achievable in 'factory' type conditions in 'yard
Where to next?
For information for architects, designers, students, communities, housing managers go to :
From Housing for Health - the Guide
B1 Washing people
Poor hygiene increases the transmission of diseases, including diarrhoeal disease, respiratory disease, hepatitis and infections. The rates of these diseases in some Indigenous communities are as high as in many developing countries and are many times higher than for non-Indigenous children.
Diarrhoeal and respiratory diseases, in particular, are the major causes of illness among Indigenous children and also play a major role in malnutrition in the first three years of life. Skin infection is one of the most common problems of Indigenous children and causes chronic illness and discomfort. Recurrent or persistent skin infection is known to increase the risk of developing kidney disease and rheumatic fever.
Learn More