Gas bottles and Safety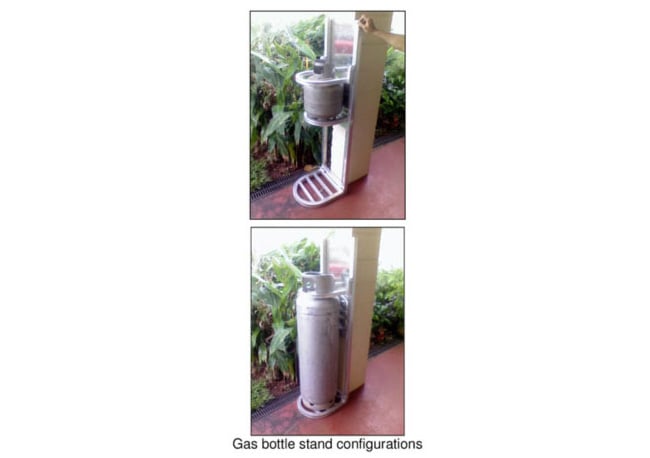 Solution:
Non-complying gas installations are a potential and serious threat to residents and property.
HH designed a safe and secure method of storing gas bottles that complies with the Australian Standards.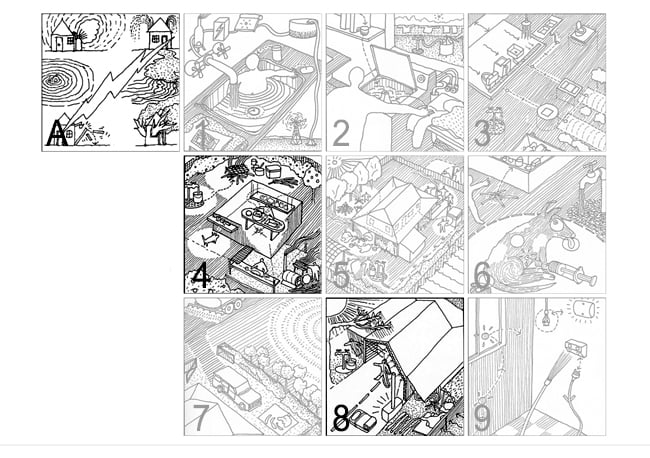 HLPs Targeted:
This R&D project focuses on;
Healthy Living Practice 1 – Washing People,
4 – Improving nutrition, the ability to store prepare and cook food &
8 – Controlling the temperature of the living environment
Learn More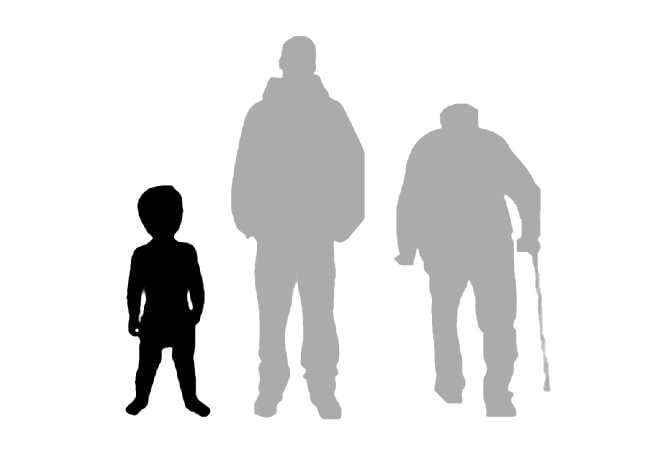 Age Groups Affected:
This project effects the living environment significantly for children 0-5 years old whose chance at future good health is significantly increased with improved house function.
Project Details
Safer Gas storage
Introduction

The Problem

The Solution

Trial projects

Where to next?

From Housing for Health - the Guide
Introduction
Householders may have gas connected to their houses for cooking (oven and/or stove and/ or fridge/freezer), for heating water and for heating and/ or cooling.
The Problem
In four recent Housing for Health projects nearly all the upright oven/ stove units in the houses were connected to gas bottles. To one of these communities only 22.4% of gas bottle installations passed the survey question "1.28 Gas installation Ok" at Survey Fix.
Most of the failed installations were due to the bottles not being secured, sitting on unsafe surfaces or the regulator incorrectly positioned. Evident was the widespread usage of smaller gas cylinders.
This arrangement has come about due to the cost of a 45kg bottle being up to $220. The smaller 9kg bottles are easier to carry from the store and have a lower cost outlay. Non- complying gas installations are a potential and serious threat to residents and property.
The Solution
To design a safe and secure method of storage for 45kg and smaller 9 kg bottles, that meets the Australian Standards and acceptance of relevant gas authorities. This would benefit Housing Providers and residents around the country.
Stage 1
Investigation of the design of gas bottle enclosures generally and research existing designs that are currently in use. Proposed to Stage 2 to design and fabricate an enclosure / stand that could securely hold both small and large bottles to Australian Standard 5601-2004 and relevant gas authorities.
Stage 2
Prepared documents for the design and specification of a stand capable of holding 45 kg and 9 kg bottles that meets the requirements of Australian Standards.
Outcomes and Recommendations
The fabricated gas bottle stand addresses existing identified safety issues and ensures both sized bottles are installed to Australian Standards.
The design allows the stand to be packed flat for transportation and for the frame, aluminium was chosen for its light weight, strength and corrosion resistance resulting in a total weight of 12 kgs per unit. A correctly positioned regulator and hose are attached prior to shipping.
The cost to produce the prototype was $1,350 including a two stage regulator, bracket, flexi-hose, testing point and elbow connector. It is estimated that the cost for 10 full stands would be $1,150 each and for 50, approximately $1,000. A further reduction of $200 could be made if a base plate is not required.
It is proposed that Federal, State and Territory agencies review their existing gas bottle securing designs/specifications and consideration given to adopting guidelines that incorporate smaller 9kg bottles. Urgency should be given to planned upgrade programs to address gas installation to all effected houses.
Trial projects
Local fabricators were approached to tender for the manufacture and assembly of the stand.
An initial prototype wall mounted bracket was fabricated which led to a developed prototype that incorporated the 45kg bottles.
Comments from the QLD Gas Board were incorporated and the resultant stand secures both sizes of bottles with correct placement of regulator.
Three stands have been fabricated and shipped to the Torres Strait Island Regional Council in Cairns to be installed on Boigu Island, a previous FHBH project site.
Department of Communities QLD have expressed an interest in utilising this stand to trial to four houses.
Where to next?
Contact Healthabitat for more information on this Product.
From Housing for Health - the Guide
"If the gas installation is faulty in any way, gas leaks may occur and could cause explosions, severe breathing difficulties or suffocation. Gas leaks will also mean extra costs to residents because of wasted gas. When choosing to use gas for cooking it is important to find out whether residents will be able to afford to buy gas bottles and whether the community has staff with the skills required to change a gas bottle. This is particularly a problem in communities where gas is very expensive, or when it is difficult to change gas bottles. In some states/territories only a licensed gas fitter can change gas bottles."
Learn More