Raising the toilet issue in India
Some snapshots from media covering the speech that show the high profile of the toilet in the new PM's thoughts are set out below.
'Prime Minister Modi also announced initiatives aimed at modernizing India: a nationwide drive for cleanliness that would boost tourism, a program for parliamentarians to transform villages, one by one, into "model villages," encouraging politicians and companies to build more toilets so people don't have to use the outdoors and a push to open bank accounts for all Indians.' 
India Realtime

"Can we not create proper toilet facilities? I don't know whether people will appreciate my talking about dirt and toilets from the Red Fort but I come from a poor family. I have seen poverty and the attempt to give dignity to the poor starts from there," Mr Modi said.
The PM urged all parliamentarians to invest their constituency funds into building toilets in every school. "There should be separate toilets for girls. Next year when we stand here, every school should have toilets for girls and boys," he appealed, also asking corporates to work with the government as part of their social responsibility to install toilets.
Stressing on "clean India", Mr Modi had another question for the nation: "Do we want to live in filth?"
He shared that the first thing he did after coming to power in May was to work on cleanliness. "This is a very big task," he said.
NDTV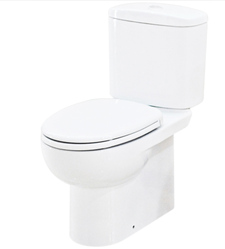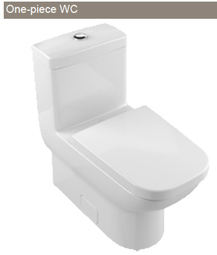 'The Annual Survey of Education Report 2013 (by NGO PRATHAM) brought out in January this year noted the progress on a range of RTE-related norms. It said that that "since 2010 there has been a significant increase in the proportion of schools with a useable toilet, from 47.2% in 2010 to 62.6% in 2013. In 2010, 31.2% of all schools visited did not have a separate toilet for girls. This number has declined to 19.3% in 2013. The percentage of useable toilets for girls has also increased from 32.9% in 2010 to 53.3% in 2013".
The report in fact digs deeper into the toilet story – it said that as in 2013, 19.3 per cent primary schools did not have a separate girls' toilet and while 13.6 per cent schools had girls' toilet but was found locked when the NGO teams did their survey. Around 13.9 per cent schools had a separate girls' toilet that was unlocked but in an unusable condition. However, 53 per cent schools managed it just right – with a separate girls' toilet that was unlocked as well as useable. That is vast improvement over the survey's 2010 findings that showed that only 32.9 per cent schools had a separate, unlocked and useable girls toilet.'
The Annual Survey of Education Report 2013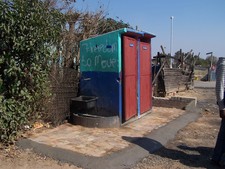 HH supports the Indian Prime Minister and his push for working toilets for all. We hope the focus in kept not just on building toilets but removing human waste safely. Good luck.
Postscript thought
For those in Australia reading this, perhaps the current Australian Prime Minister should commit to ensuring all Aboriginal and Islander children have working toilets in their homes. 
Our testing of  8,059 houses, lived in by around 56,000 Indigenous people, showed that only 59% have working toilets. 

Worse still, only 19% of the same houses have working wastewater drains to remove the waste from the house and yard. HH thinks there is a real urgency to act here. 

Philip Adams and ABC Radio National's Late Night Live also added to the debate. CLICK HERE TO LISTEN