NEWS: NT refuses to adopt new 7 Star Energy Efficiency standards for homes
Australian State and Territory Building Ministers agreed last week to improve the energy efficiency requirements of new homes. The NT however, a region with arguably Australia's most extreme climate has opted out of the new changes.
The changes agreed to the National Construction Code 2022 will require new homes in every State and Territory across Australia, with the exception of the NT and Tasmania, to achieve the equivalent of "7 stars" NatHERS thermal performance.
New homes will be required to include elements like better insulation, higher quality glazing and smarter floor plans. They will also have a new annual energy budget for major appliances including: heating and cooling, water heating, lighting, pool and spa pumps, and any on-site renewable energy generation.
Australian Building Codes Board chair Glenys Beauchamp said the reforms will deliver "cost-effective energy efficiency upgrades" that will "improve the comfort and health of occupants throughout the year".  "NCC 2022 will provide many practical solutions to reduce household energy use, especially during peak demand periods.
The ABCB released a preview of the new energy efficiency and condensation requirements on 2 September 2022. The full and final code will be published on 1 October 2022. States and territories will bring the majority of NCC 2022 into full effect from 1 May 2023, with some jurisdictions (Tasmania) delaying full implementation, and others (NT) opting out.
NT sticks with 2009 BCA standards
The NT Government is in the midst of a major housing construction program for remote Aboriginal Communities, which is to be applauded.  For reasons known only to itself however, a variation to the new NCC energy efficiency standards will allow the NT to continue to build new houses with just 5 star energy efficiency ratings, and relegate tenants of these houses for decades to come to live in houses designed to standards adopted over 13 years ago (BCA 2009).  No other State or Territory in Australia allows houses to be built to such low energy efficiency standards.
Building Performance and Health
The connection between rising energy costs, poorly designed houses requiring active heating or cooling, and poverty are becoming more apparent.
With an increasing and justifiable focus on the impacts of climate change on poor communities across the pacific, there has been little discussion of these impacts in remote Australia, where Aboriginal Communities face a future where it may no longer be possible to live on country.  The rising costs faced by people in remote Australia, forced to air condition poorly designed houses, will inevitably force them to become refugees from their own lands.
Houses that incorporate passive design features will require less days of active heating and cooling, improved health outcomes and a reduced costs for the resident.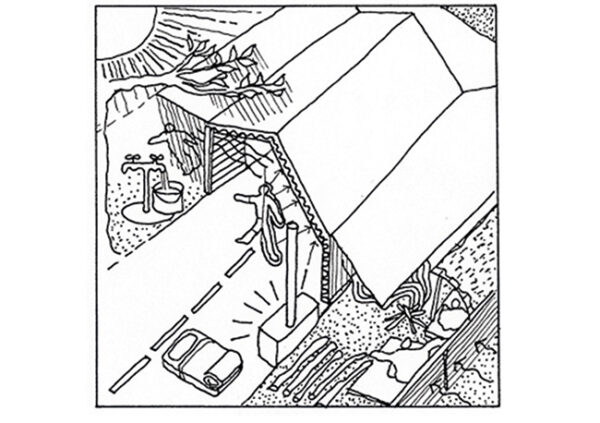 HLP 8 – Controlling the temperature of the living environment
The lift in energy star requirements is the first in more than a decade and is welcomed.  Healthabitat however calls for the Northern Territory Government to resist the pressure from well-funded and influential NT building lobby groups, place the health of its most vulnerable population at the centre of its decision making, and remove the NT variation excluding it from these improved energy efficiency standards.