An evening with Healthabitat
There are many reasons why we continue to work in tough places to improve housing and health. What we do is guided by core principles of which prioritise health, many of you will know the Healthy Living Practices and why health hardware*, when improved, delivers health gain. We collect data, we use evidence and we always work with local people and we deliver results.
Beyond what we do, the "why" driving this work can be harder to define. Amongst the Healthabitat team, we are guided by many things; the injustice of poverty to marginalized communities in Australia and in any other country we work; to honor the lifework and enduring legacy of our former Managing Director, Paul Pholeros after his passing in February 2016; to complete the 30+yr old profound request of aboriginal elder and former director of Nganampa Health Council, Yami Lester to support him to "stop people getting sick"; to make an impact to peoples lives as architects, industrial designers, doctors, environmental health officers, anthropologists and statisticians.
As long as peoples homes and surrounding environments are having an impact on health, or as long as people live in poverty, we have work to do. We work to end the enduring issues communities face everyday whilst making immediate improvements to living environments when we can.
The most rewarding part of working with this team is being surrounded by the extraordinary capacity each has to wade into tough places and bare witness, never walking away without having made improvements. No survey without service**.
We also appreciate many of you who keep asking after Healthabitat and its progress, knowing this, we have collaborated with Rising Sun Workshop (RSW) in our first event this year. Hosted by RSW, a social enterprise with award winning café and restaurant, we invite you to share a meal together whilst gaining an insight directly from HH Director Paul Torzillo and HH O/S International Program Manager David Donald on all projects, research and our ongoing vision. Profits from this event will be donated to Healthabitat O/S, a not-for-profit subsidiary of HH where all contributions directly fund projects.
We look forward to this event, we hope will be the first of many opportunities to connect directly with our supporters!
Details
DATE AND TIME Tue. 15 August 2017, 6:00 pm – 10:00 pm AEST
LOCATION  Rising Sun Workshop, 1C Whateley Street, Newtown, NSW 2042
TICKETS $110 includes four course meal and matching wines. For full menu wine list visit the ticket link below.
Purchased here: https://www.eventbrite.com.au/e/dinner-with-healthabitat-tickets-36504425720
Click image to download invitation: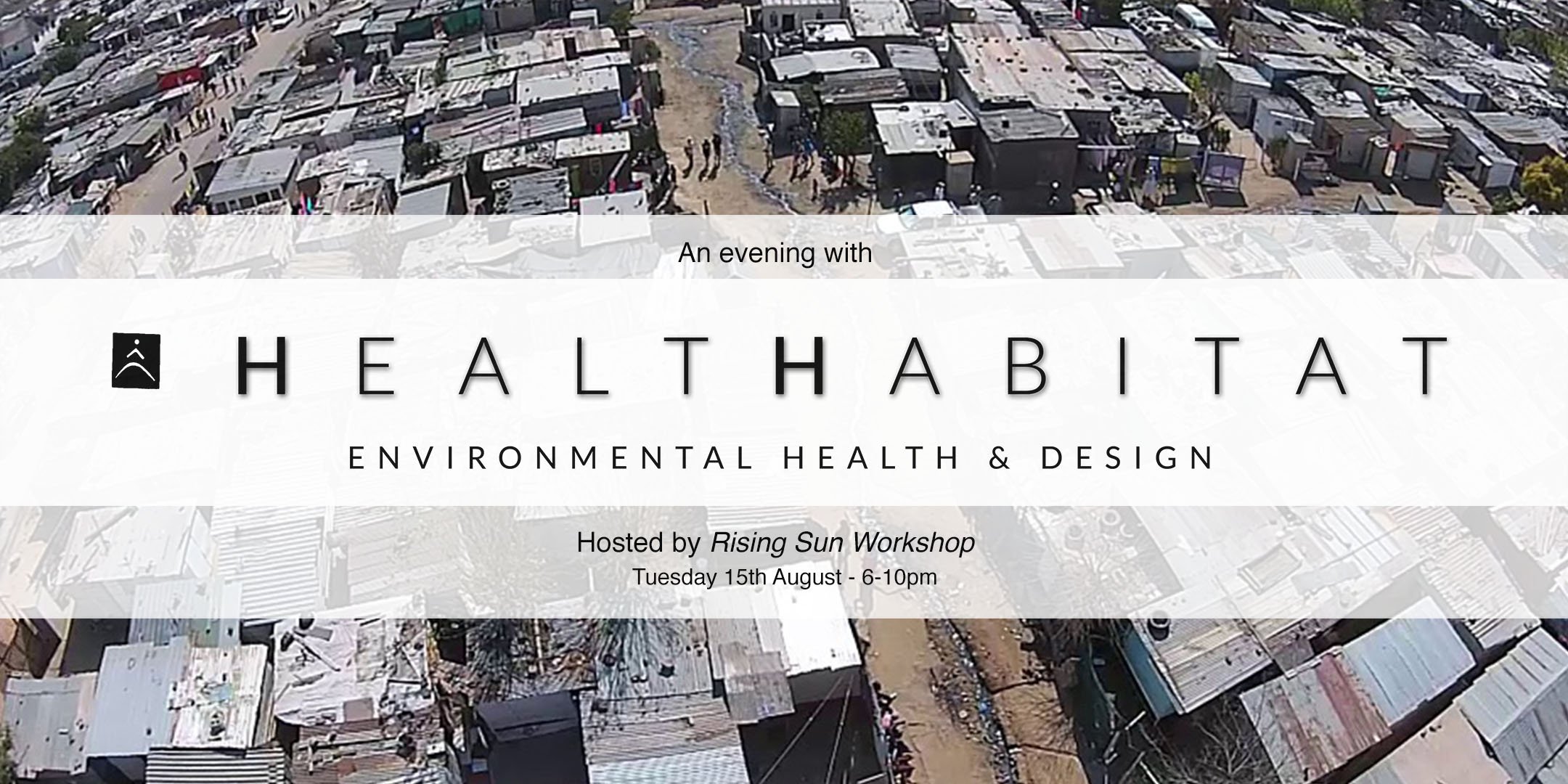 *housing and infrastructure that delivers the capacity for people to live healthy lives.

** An approach to service first developed by Archie Cochrane and advocated for by Fred Hollows.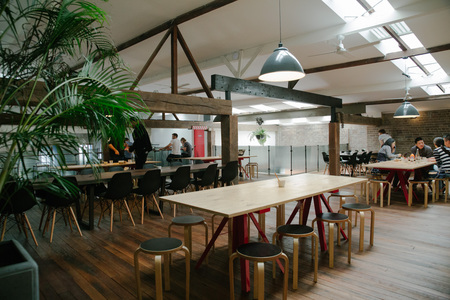 The dining room at Rising Sun Workshop.